Hey y'all!  Hope everyone has had a super fun and rejuvenating summer!  The end of the summer can be a bit sad.  But at the same time there is something exhilarating about a new fall and having a new start.  This blog post is all about getting one's kids excited to start a new school year. 
The beginning of a new school year can be stressful for kids because they are probably nervous about all their new teachers, which classes they are in and of course, social pressures.  Will Kathy stop throwing random things at me this year?  Will Johnny Johnson finally start dating me or is he more into my twin sister?  These are probably some of the thoughts circulating through your youngster's brain.  Another big concern on young people's mind can be their weight and whether they look good for the start of the fall. 
New school years are stressful enough without this weighty concern; so below I have listed some tips about how to help your child remain body positive and focused on more important matters like their studies and their friendships!!
Don't make comments focused on your child's appearance.  Instead focus on their qualities/skills, interests and sense of humor!  If your child thinks that you value their appearance above all else, that could give them to impression that in order to please them, they have to change themselves.
If your child engages in body shaming conversations about classmates; don't hesitate to question why she is saying that.  It is not cool to judge people based on their looks, and if we are cruel to other people about body image; it could be a sign we body shame ourselves even more.  There are so many awesome body shapes and sizes and the younger a child learns this, the better.
Be careful about how you talk about your own body image.  If you are body positive and accepting about yourself, then your child can learn by example.  Seeming extreme in your quest for good health can make your child paranoid about their own eating habits.
Do fun bonding activities!   Make sure to do some activities that make your kid feel good about themselves like a manicure/pedicure or spa trip.  Get your kid excited to go back to school and let them know that you are proud of them and all the work they have done to get to this point!
Written by
Catherine Weingarten
.
Catherine is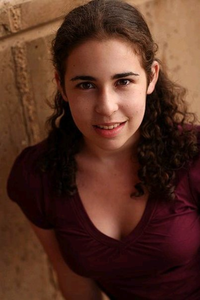 a recent graduate of Bennington College where she focused in drama. Her one act play, Venus Mars and Torturous Change Your Life Intense Idealistic Love was a finalist in the school's playwriting competition and was chosen and artistically directed by her playwriting professor, Sherry Kramer. Her short plays have been produced at such theaters as Project Y, Newborn Theatre Festival, Poetic Theater Productions, Wishbone Theater Collective and Piper Theater Productions. She is very passionate about positive body image activism and was an intern at
NEDA
and blogged for their teen site
Proud2bme.org
.
She regularly explores themes of femininity, outsider-ness and body image in her playwriting work.  Catherine is the resident playwright for Realize Your Beauty.