Mayor Bloomberg has become the first mayor in the country to launch a campaign entirely focused on raising self-esteem and healthy body-image in children, and we are absolutely thrilled!  This wonderful campaign echos the mission of Realize Your Beauty, encouraging children to see themselves as beautiful, just as they are.
The campaign features a PSA and a series of images that encourage children to look at the beauty of their character, skills and attributes- not physical appearance.
You can find more information about the project here:
NYC Girl's Project
Thank you Mayor Bloomberg for spearheading this very important campaign!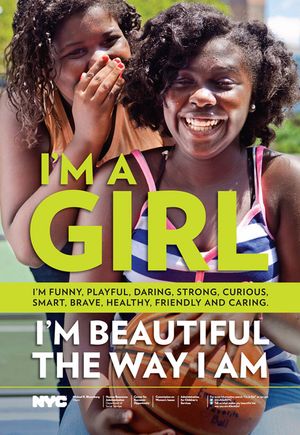 (Image credit:
NYC Girls Project
)